UK Top 10 Titles May 2021
Welcome to the monthly Fancensus UK update on the top 10 games sold for May 2021; physical, digital and then combined overall.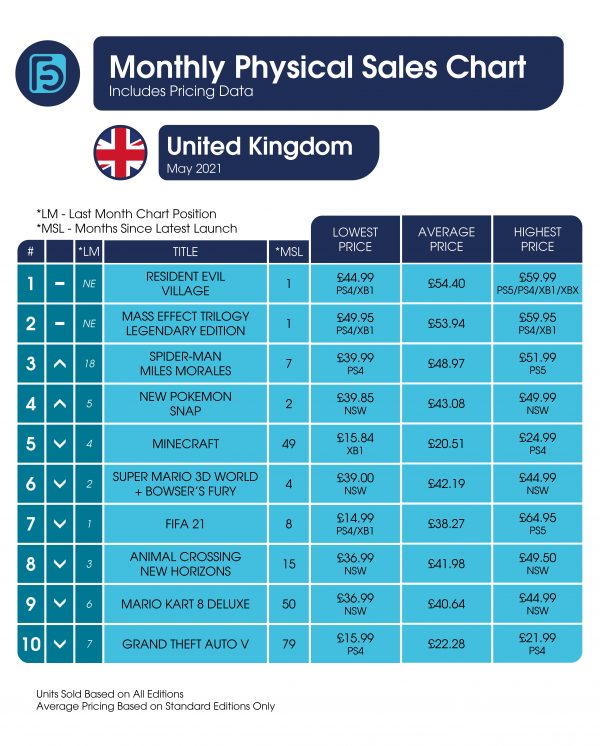 There are 2 new entries for May within the physical top 10 that in turn occupied the top spots for the month. Behind that is Spider-Man Miles Morales, climbing up the charts from position 18 back in April to number 3 in May. This coincided with a movement in price for Miles Morales down to £39.99 on the PS4; the first such promotional activity physically since launch. Aside from those the top 10 titles remain static from April. Interesting to note 6 of the top 10 titles are +6months old. The number of new release titles for the first part of 2021 is down c-20% YoY. This could be argued as a result of the impact of COVID on development cycles and subsequent release schedule or alternatively the result of publishers beginning slow their production of games for the current generation of hardware and move to the next.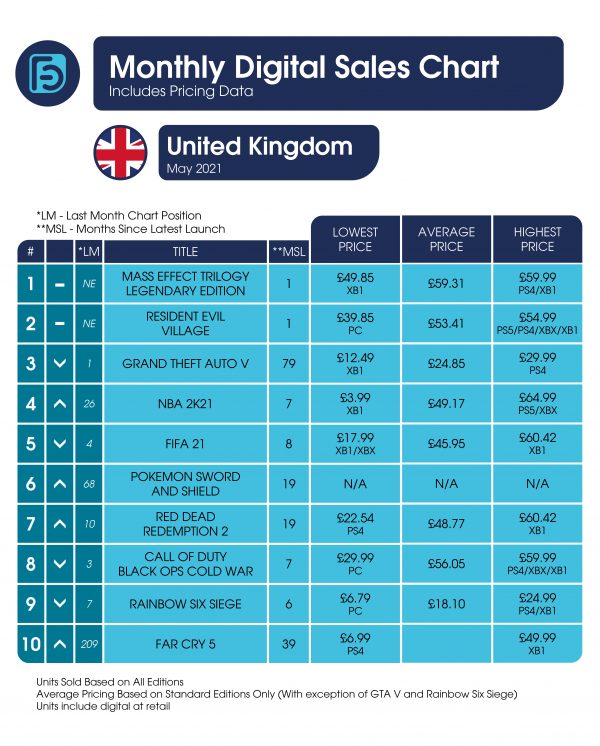 As with the physical chart the Mass Effect Trilogy and Resident Evil Village occupy the top of the chart all be it in swapped positions. A total of 6 of the top 10 positions are occupied by just 2 publishers; Take2 and Nintendo. Sell through for NBA (£3.99) and Far Cry 6 (£6.99) driven through deep discounting compared to April.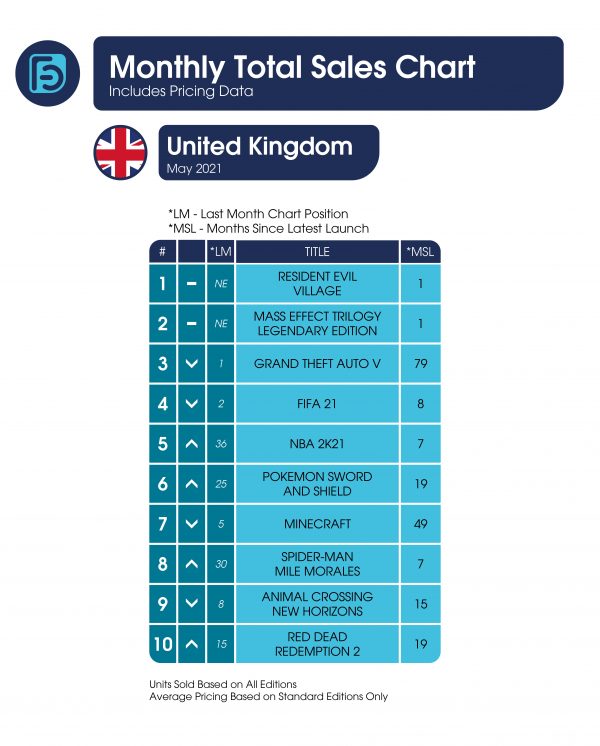 Notes
Data sources: Sell through taken from GSD. Pricing data from Fancensus; powered by Fusion Full games only Product pricing data collected daily for full game digital sell through and twice weekly for physical sell through.
About Fancensus
We specialise in up to the minute data and Fusion puts you in complete control of all of it. Powerful enough to plot almost any graph, table or visual insight instantly, it allows you to easily blend data sources and understand trends, performances and KPIs, all in one place.